Mrs. S Leech – Independent Study Centre Coordinator
The Independent Study Centre underwent a major refurbishment in December 2017 as part of the school's strategy to:
Provide first-class facilities to support sixth-formers undertaking independent study

Promote literacy across the school

Sixth-formers have access to the ISC during their study periods to study

Years 7-11 have access during lunch time to read quietly and complete homework.
Aims
The Independent Study Centre works towards achieving the following aims:
To provide first-class facilities to support sixth-formers undertaking independent study

To support, in liaison with subject teachers, the delivery of the curriculum throughout the school

To enable pupils to be familiar with a body of knowledge and information retrieval skills applicable to a wide range of sources, including books and the Internet.

To support teaching methods and to provide resources that allow all pupils (irrespective of their ethnic origin or academic ability) to have equal access to a wider body of knowledge and skills and to experience success and enjoyment in their work.

To foster and encourage the enjoyment of reading as a leisure activity.
Resources
The Independent Study Centre has 30 computers plus desks for a further 60 girls to work on non-computer based study.  There is also soft seating available for girls who wish to sit quietly and read.
There is a book stock of 7,500 volumes divided into four sections:
Fiction 

Adult fiction for sixth formers and above

Non-fiction

Reference only materials, including encyclopedias, dictionaries and atlases.
All fiction materials have been categorised according to age suitability and genre.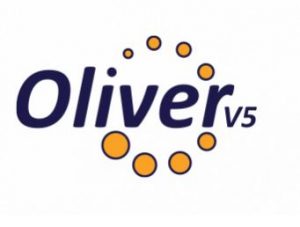 To browse the resources we have in the ISC, search our library catalogue, 'Oliver'. Once you log into 'Oliver', you'll be able to see your recommended books and what loans you have.  You can also search for books, save your favourite books, write reviews and reserve books.
ICT Facilities
The 30 computers have Internet access and are connected to the school Network so that pupils can access their files.  There are also printing and photocopying facilities available for a small fee.
Library lessons take place for Key Stage 3 pupils as well as lunchtime support sessions.
The National Tutoring Programme sessions also take place in the ISC.
Independent Study Centre Administration
The ISC is staffed by the Independent Study Centre Co-ordinator between 10am and 2pm.
An automated Library Management System is used to manage loans and returns of library books.
Independent Study Centre Bookings
Priority of the Independent Study Centre is given to independent sixth-form study.  Where there is no alternative venue for a meeting available, the room can be booked by contacting Mrs. Leech.